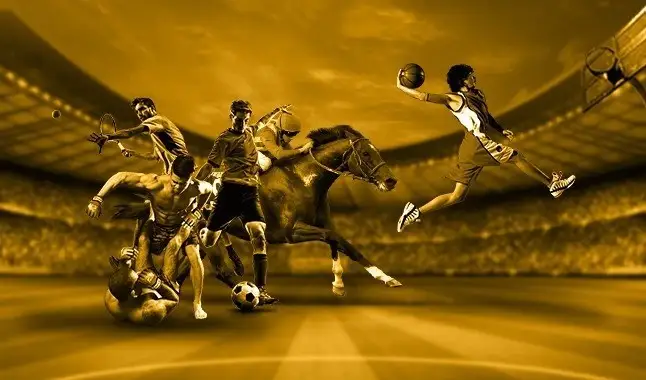 Find everything you are looking to bet on this Saturday!
Betting Tips for this Saturday! Day with few football games, but with interesting bets in the Bundesliga. And attention, read the warnings below the article, in the yellow frame! There we have a bankroll division to be followed!
Futebol | Bundesliga
- Bayern Munique vs Eintracht Frankfurt
:
The home team arrives for this confrontation aiming for a victory to continue in the first place of the table. After beating Union Berlin outside their domains, they will now face Eintracht, which is in thirteenth place. At the beginning of the season, Bayern ended up being beaten by 5-1 by the visiting team. Thus, they will now be motivated to try to achieve an excellent result and continue in the fight for the title. Therefore, a bet on the handicap -2.25 of the home team has an excellent value, as they should not encounter many difficulties to attack in this duel and thus confirm a good result.

Futebol | Bundesliga
- Borussia Monchengladbach vs Bayer Leverkusen
:
This is an excellent match between two teams fighting at the top of the table. Thus, we expect a very well fought game with both teams looking for a positive result. The home team had been doing a great campaign before the competition stopped, because of the 13 matches played, they won 9, tied 2 and lost only 2. Now, playing against a team that also shows a good performance outside their domains, they know that it will not be easy to leave with the three points. However, Borussia should impose its pace of play, creating more chances to come out with the victory. Therefore, a bet on Borussia's 0 handicap is a great investment for this confrontation.

Futebol |
Bundesliga
- Freiburg vs Werder Bremen
:
The home team arrives to this confrontation after a draw, away from home, against the fourth place of the competition. Now, returning to work in their domains, they will try to seek a positive result and continue at the top of the table, as there are only 14 points that separate them from the first place in the relegation zone. As an opponent, they will face Bremen, the penultimate placed in the competition. Thus, they know that it will be extremely important to win the three points. For that reason, a bet on the Freiburg handicap -0.25 has an excellent value, as the fair line for this confrontation would be the handicap -0.5 with an odd of @ 1.94.
Warnings!
The bets in this column are only to be taken as investment suggestions for bets that contain long-term value, however we do not guarantee a profit and are not responsible for any losses.
Here we have suggestions and the word suggestion already tells you what is mentioned here. That is, just a suggestion.
The column will contain a specific and professional bankroll management, based on a universal language, which are the units.
We recommend that you respect your bankroll management system. Where the bank is divided into 60 units. And no bet technically can be worth more than 3 units.
The odds posted here will be based on the
Betfair
,
Bet365
and 1Xbet market. And we suggest opening an account in these houses for a better commitment in this market, due to the variety of types of bets, better quotes and higher limits. Opening accounts through the Academy gives you more advantages: «
Earn Academy Points
».
Help this column to be maintained, share the knowledge about its existence and spread this work.