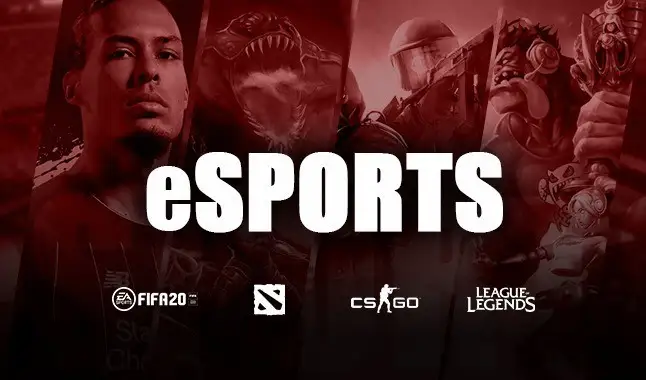 Find everything you are looking for to bet on eSports this Sunday!
Follow this card with the best eSports betting tips for this Sunday, September 27th. For this day, we separate for you a confrontation in the competitive scenario of DOTA 2 and three confrontations in the League of Legends World Championship. To start, within the Europa/CIS region of BTS Pro Series Season 3, in DOTA 2, we are left with the duel between ViKin.gg x Ninjas in Pajamas. In League of Legends, for the 2020 World Cup Entry Phase, we will have disputes between Unicorns of Love x LGD Gaming, PSG Talon x V3 Esports and Unicorns of Love x Rainbow7. (these articles are announced first hand on Telegram - HERE)! Another day with a varied card in several games.


DOTA 2 | BTS Pro Series Season 3: Europe/CIS
- ViKin.gg vs Ninjas in Pyjamas:
With four defeats in a row, the
ViKin.gg
team found Ninjas in Pajamas again in the competitive DOTA 2 scenario. The last clash between the teams took place during the OGA Dota PIT Season 3: Europe CIS - Closed Qualifier championship, where NiP won by 2x0. Now the
Ninjas in Pajamas
have a draw in their last confrontation against 5men. For this match, we believe that the greatest probability of victory will be for the Ninjas in Pajamas team.
League of Legends | 2020 World Championship (Play-in)
- Unicorns of Love vs LGD Gaming:
The LGD Gaming team debuted through the Entry Stage being defeats against PSG Talon. Meanwhile, the Unicorns of Love club will still have to face V3 Esports, PSG Talon and Rainbow7 to reach this duel against LGD Gaming. However, Unicorns of Love brings to this Entry Phase the total of eight consecutive wins. For this game, we will see an extraordinary confrontation of teams that will obliterate everything they find along the way.


League of Legends | 2020 World Championship (Play-in)
- PSG Talon vs V3 esports:
The
PSG Talon
team made quite a debut in this Entry Stage at the League of Legends World Cup by beating the Rainbow7 and LGD Gaming teams. In the meantime, V3 Esports still need to face Rainbow7, Unicorns of Love and LGD Gaming to get to the clash against PSG Talon. However,
V3 Esports
brings to this stage three consecutive victories. For this match in analysis, we believe that during the game the destruction of two or more inhibitors will come out.
League of Legends | 2020 World Championship (Play-in)
- Rainbow7 vs Unicorns of Love:
The Rainbow7 team did not make a good debut in this Entry Stage at the League of Legends World Cup after losing to PSG Talon. Meanwhile, Unicorns of Love still need to face the V3 Esports and PSG Talon teams to present themselves against Rainbow7. But as we have seen, the squad already has eight consecutive victories in their duels. For this game, we will continue to focus on the destruction of inhibitors.

Warnings!
The odds posted here will be based on the
Betfair
,
Bet365
and 1Xbet market. And there is the suggestion to open an account in the houses listed in the Betting Academy, which are the ones that operate in your country, for a better commitment in this market, due to the variety of types of bets, better quotes and higher limits. Opening accounts through the Academy gives you more advantages: «
Earn Academy Points
».
Help this column to maintain itself and share the knowledge about its existence and spread this work.