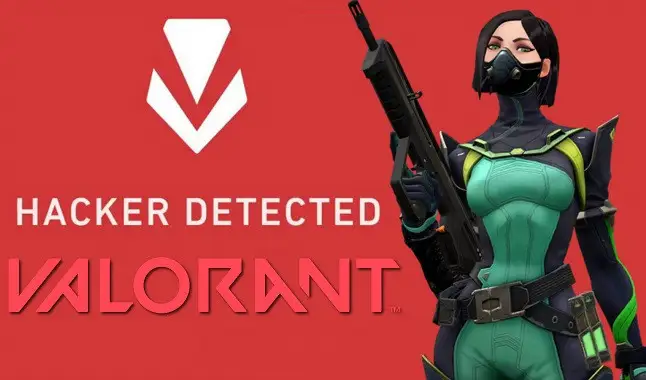 Valorant developer Riot Games has strengthened its security against hackers; stay in.
Last week, the company Riot Games, reinforced its security against hackers at Valorant. The League of Legends and Valorant developer company is tightening its grip on the use of illegal programs within its games, with an emphasis on Valorant. According to some news released, Riot Games asked developers of Vanguard (anti-cheat), to integrate themselves into groups that are often used by hackers, to understand how the hacks that people have been using in their game work.

From this, hacks developers for Valorant began asking buyers to identify themselves by video calls. This new alternative adopted by hacks is a means of trying to circumvent the measures of Riot Games again. That way, hackers will again be able to take advantage during
Valorant
's clashes.
Meanwhile, the anti-hacker-only page,
Anti Cheat PD
, which continues to fight cheats in online games, released a message from a cheat developer. According to the developer, he would be asking buyers to identify themselves by video call to prevent Riot Games from catching them. "See how desperate these cheat developers are. They are trying their best to hide their tricks from
ItsGamerDoc
(Vanguard developer) with identity verification."
In addition,
Riot Games
recently punished former European top 1 "NisaY" who was banned for using cheating programs during an Valorant ranked match. After that, Riot Games published: "As a result of the assessments made by the Riot Games cheat protection team, it was determined that Nisay was cheating during a ranked match and he was banned from all official Riot Games competitions for 12 months. "
Despite all this,
Valorant
continues to present some problems. For example, this week there was a case of a former
Counter-Strike: Global Offensive
player,
Michael "shroud",
who managed to transmit on his live a bug in the game where he made it possible to see the enemy through the map, as if it were a "wallhack". As soon as the player noticed that the game was "buggy", Michael communicated to his teammates and allowed his team to find the enemies. Despite having used the bug during the match, because it happened unexpectedly,
Michael
ended up denouncing the glitch.
Bet wherever you are in eSports through the best online bookmakers!
All about the growth of eSports betting.