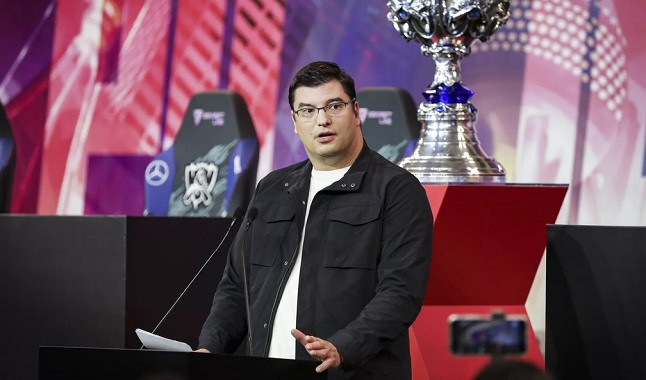 After accusations of harassment against CEO, Riot Games loses sponsorships; know more.
This last Tuesday, according to Dot Esports, the company Alienware ended its sponsorship activities with developer Riot Games. The case came after accusations of harassment against the CEO of the company of League of Legends and Valorant. Alienware has had a sponsorship contract with Riot Games since 2019, and it would last until 2022, however, after the negative repercussions that were caused by the CEO, Nicolo Laurent, Alienware chose to end its activities with Riot Games.

In an official note from Riot Games itself, the developer reported that it is currently unable to comment on the situation with Alienware due to confidentiality clauses. However, the peripherals and accessories company confirmed that it has withdrawn its brand related to Riot Games.
Laurent's case went public after
Sharon O'Donnell
, a former Riot Games employee, accused the CEO of
sexual harassment
and
misconduct
, involving gender discrimination within the company.
O'donnell
had commented that
Laurent
would have talked about her appearance, asking about underwear and calling her on trips with proposed sex at his home.
Sharon confirms that Laurent's conduct was the main reason she chose to leave
Riot Games
. The former employee is suing Riot Games for labor reasons. Riot Games said it is investigating the situation: "One of the pillars for giving rioters confidence in our commitment to culture and transformation is to take all allegations of harassment or discrimination very seriously, investigating the charges and taking action against anyone who may have violated our policies. " - stated the company, saying that a special committee was created to oversee the investigation, conducted by a third party company, and that the
CEO
has collaborated in the process.
However, this is not the first time that the developer has suffered from such accusations. In 2018, in a report, Kotaku had made an investigation against Riot Games for a culture of racism and sexism that was spreading around the company. After that, Riot Games has been struggling to try to remove this bad image from its company.
Bet from wherever you are in eSports through the best online bookmakers!
All about the growth of eSports betting.