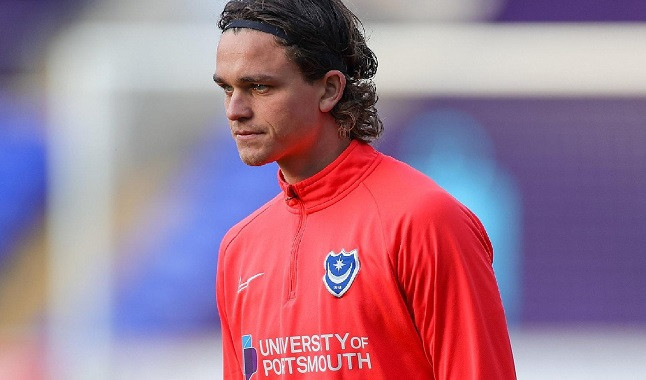 Rasmus Nicolaisen, defender of the English team of Portsmouth, was fined for placing bets.
Defender Rasmus Nicolaisen, who plays in England's third division, was fined £ 2,500 for violating betting rules in the country. The Portsmouth player placed 53 bets on football games at the end of last year, which is prohibited under English Football Association (FA) conduct laws.

However, no case of manipulation of bets was reported, as the athlete recently arrived in the country, on loan from a club in
Denmark
. For not knowing the rules of his new place of work, the Dane was fined slightly, which is unusual in the FA trials. None of the bets were on Liga One matches, equivalent to the country's third division, but Nicolaisen bet on the
FA Cup
, a competition that his current club also participates in.
Check out all the MATCHES TODAY and follow them live!
Portsmouth released a note on the case:
"
Portsmouth Football Club believe the player acted in good faith and this was a result of a misunderstanding over the different regulations in England and Denmark. Rasmus has been professional in all aspects since his arrival at Fratton Park last summer. The club have made it clear to all players and staff members that they are prohibited from betting – either directly or indirectly – on any football match or competition that takes place anywhere in the world
."
Betting cases in England are not uncommon, and the most recent was from right-back Karien Trippier, a player in the English national team. In 2018, Trippier indirectly bet on his own transfer from his former club Tottenham to Atletico Madrid. This type of involvement with betting is extremely prohibited and the player ended up being suspended by the English Football Federation (FA) in December 2020.
Bet wherever you want through the best online bookmakers!