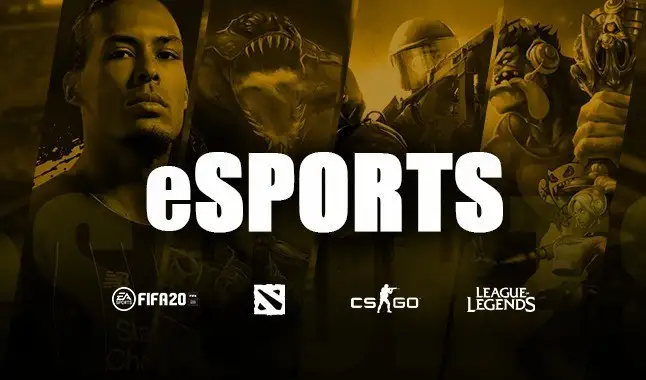 Find everything you are looking for to bet on eSports this Friday!
Follow this card with the best eSports betting tips for this Friday, May 28th. On this day, we separated two matches in Counter-Strike: Global Offensive and two in DOTA 2. We will start with CS: GO with the confrontation between Lyngby Vikings vs KOVA Esports for Elisa Invitational Summer 2021 Regionals. Team Vitality x DBL PONEY clubs will face off for Flashpoint Season 3. Meanwhile, in DOTA 2, EgoBoys x D2 Hustlers and Hokori x D2 Hustlers will face off at BTS Pro Series Season 6: Americas. (these articles are announced first hand on Telegram - HERE)! Another day with a varied card in several games.
Check out today's matches at the Betting Academy!
CS: GO | Elisa Invitational Summer 2021 Regionals - Lyngby Vikings vs KOVA Esports:
After suffering from three consecutive casualties,
KOVA
managed to beat Nordavind by 2x0 in their last confrontation.
Lyngby Vikings
has four casualties in a row on their resume, entering a worrying zone in participating competitions. Despite this, we hope that
Lyngby Vikings
will wake up in this confrontation and win.
CS: GO | Flashpoint Season 3 - Team Vitality vs DBL PONEY:
For three games the
DBL PONEY
team cannot win in their matches, having lost to: Spirit Academy, Young Ninjas and BIG.
Team Vitality
, who came from two successful games, ended up losing to Heroic in their last game. However, we believe
Team Vitality
is more likely to win.
DOTA 2 | BTS Pro Series Season 6: Americas - EgoBoys vs D2 Hustlers:
D2 Hustlers
presents itself with two consecutive victories in its curriculum over: 5ManMidas (2x0) and Team DogChamp (2x0).
EgoBoys
, which managed to score four consecutive victories over Crewmates (2x0), Gorillaz-Pride (2x1), Latam Defenders (2x0) and Inverse (2x0), ended up drawing with TheCut. However, we believe in the greater probability of victory for
EgoBoys
.
DOTA 2 | BTS Pro Series Season 6: Americas - D2 Hustlers vs Hokori:
Before facing EgoBoys,
D2 Hustlers
must face the
Hokori
squad. Meanwhile,
Hokori
brings a successful game against InFamous by the score of 2x0. Although the market is in favor of Hokori, we believe that
D2 Hustlers
will win this duel.
Warning!
The odds posted here will be based on the Betfair, Bet365 and 1Xbet market. We suggest you open an account in the houses listed in the Academy, which are the ones that operate in your country, for a better commitment in this market, due to the variety of types of bets, better quotes and higher limits. Opening accounts through the Academy gives you more benefits: «Gain Academy Points».
Help the maintenance of this column: share the knowledge about its existence and spread this work.