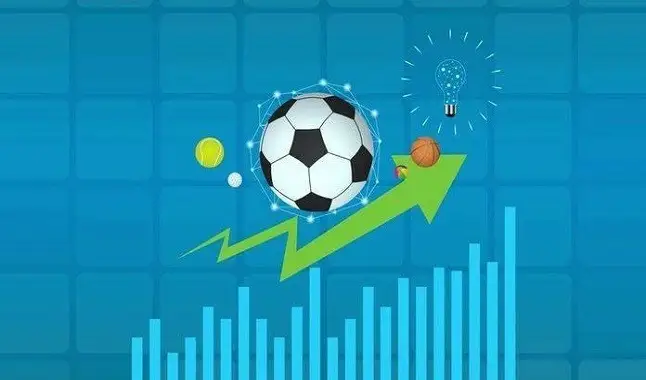 We'll show you how to use Poisson Distribution in betting on football matches.
Throughout our articles we have already shown some methods and mathematical formulas that can perfectly be introduced in the universe of betting, helping and providing more information for the bettor when evaluating the possibility of an event occurring. Today it is the turn of "Poisson Distribution" to have its space at Betting Academy, a method that calculates the averages of the probabilities of variable results happening in a match.
Join our channel on Telegram - by Clicking HERE!
What is Poisson Distribution for in football?

It serves to give you more grounding when betting on the goal and result markets in a match (how many goals will that match have?), as well as the likely outcomes that could happen in that match (which exact result is most likely to occur?).
Check out all TODAY'S MATCHES and follow them live!


For this, it will be necessary, first of all, to have the historical data of the two teams in the competition, regarding the number of goals scored and suffered, that is, the offensive and defensive capacity. In addition, the average of the competition itself, the goals of the home team and visitors is also added. Let's simplify it with a practical example.

Let's say that Flamengo and Palmeiras will face each other for the 21st round of the Brazilian Championship. Thus, before going into the individual numbers of the teams, let's focus on the average of goals for the Brasileirão.

To find the average of goals scored, add up all goals scored by the home team and divide by the number of matches (in this case, 20 games already played). I make the same calculation with the goals scored by the visiting teams. Let's assume these numbers:

Average goals scored by the home team: 1,492
Average of goals scored in visitors: 1,207

This is the offensive capability of the championship. To know the defensive capacity and its average of conceded goals, just invert these values, in this case:

Average goals conceded by the home team: 1,207
Average goals conceded in visitors: 1,492
Individual average of goals scored and suffered by Flamengo and Palmeiras

Let's assume that Flamengo has an average of 1,842 goals scored at home so far from Brasileirão, and suffered an average of 0.789, and Palmeiras has scored an average of 1.263 goals as a visitor, and suffered 1,315.
Predict individual offensive capacity of Flamengo and Palmeiras

Formula:

Flamengo: (average of goals scored at home / average of goals scored by all home teams): 1.842 / 1.492 = 1.235
Palmeiras: (average of goals scored away / average of goals scored by visitors): 1.263 / 1.207 = 1.046
Predict individual defensive capacity of Flamengo and Palmeiras

Flamengo: (average of goals suffered at home / average of goals suffered by all home teams): 0.789 / 1.207 = 0.653
Palmeiras: (average of goals suffered away / average of goals suffered by all visitors): 1.315 / 1.492 = 0.881
Predict the number of goals the two teams can score in the game

Now that we know the offensive and defensive capabilities of the two teams so far in Brasileirão, let's follow the calculations to know the most important: how many goals they can score in the duel.

Flamengo: (Flamengo offensive capacity x Palmeiras defensive capacity x average goals scored by home team) ie: 1.235 x 0.881 x 1.492 = 1.623

Palmeiras: (Palmeiras offensive capacity x Flamengo defensive capacity x average of goals scored by visitors) ie: 1.046 x 0.653 x 1.207 = 0.824
Poisson's formula

After having all these results, we can already have a sense of the capacity of the two teams, but using the Poisson formula, we can extract more information, such as the percentage of exact goals that each team can score, and also which result is most likely, through the results we've gotten so far.

The Poison Distribution formula is: P(x; μ) = (e-μ) (μx) / x!

Calm down, there are calculators for this formula on the internet, just throw the numbers into it and you will have the results, without having to use this manual formula. In this case, it will be necessary to place the different occurrences that can happen in the event, in this case, goals. Let's assume 0 to 4 goals for each team, and also the occurrences that are expected by them, which in this game is 1.623 for Flamengo and 0.824 for Palmeiras.

The result will be percentages of probable goals for each team to score. For example, with these numbers Flamengo would have a 32.02% chance of scoring a single goal, as well as a 14.06% chance of finishing the match with 3 exact goals. Palmeiras, for example, could finish the match with only 1 goal scored, representing a 36.14% chance, as well as scoring exact 3 goals, with a 4.09% chance.
Want to know the percentage chance of an exact result happening?

With these numbers and formula it is also possible. Let's suppose you want to calculate the chance of the match ending 1v1. Just take the percentages in the paragraph above for 1 exact goal for each team, Flamengo (32.02%) and Palmeiras (36.14%), and multiply these possibilities:

Match ends in 1 to 1: 0.3202 * 0.3614 = 0.1157 (11.57%).

How to Calculate Margins in Football Betting Odds

Bet from wherever you are through the best online bookmakers!