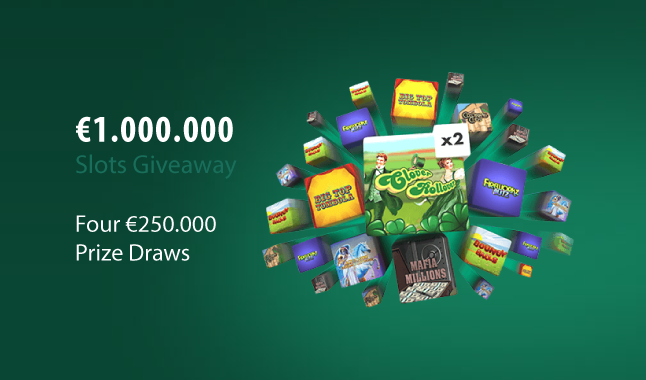 Bet365 is offering €1,000.00 by December 6th.
Get your share of this exorbitant prize in this fabulous slots offer.
Get involved with the games in the bet365 promotion from November 23rd to December 6th for the opportunity to win multiple cash prizes through four draws.
Win prize draw tickets for every €11 wagered on qualifying games - win one ticket per eligible game and two tickets in the game with relevant double tickets.
There are four prize draws of €250,000, which will take place every Monday and Friday during the promotion period.
The best news comes next: there is no restriction on the number of tickets for the prize draw that can be obtained, and you can also get more than one prize per qualifying period!
Try it today and visit the bet365 games on your desktop, mobile phone and tablet!
For more information click HERE.