India vs Bangladesh live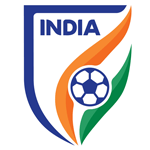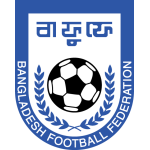 Timeline
Game summary
1 - 1
Penaltys
Teams
| | | | |
| --- | --- | --- | --- |
| G | | 1 | |
| D | | 2 | |
| D | | 22 | |
| M | | 8 | |
| M | | 6 | |
| M | | 7 | |
| M | | 17 | |
| A | | 18 | |
| A | | 11 | |
| A | | 15 | |
| A | | 12 | |

| | | | |
| --- | --- | --- | --- |
| | 1 | | G |
| | 3 | | D |
| | 4 | | D |
| | 19 | | D |
| | 17 | | D |
| | 16 | | D |
| | 7 | | M |
| | 6 | | M |
| | 12 | | M |
| | 22 | | A |
| | 9 | | A |
| | | | |
| --- | --- | --- | --- |
| | 13 | | G |
| | 23 | | G |
| | 18 | | D |
| | 5 | | D |
| | 2 | | D |
| | 21 | | M |
| | 15 | | M |
| | 14 | | M |
| | 10 | | M |
| | 8 | | A |
| | 11 | | A |
| | 20 | | A |














































Referees
Venue
| | |
| --- | --- |
| Name: | Yuba Bharati Krirangan (Salt Lake Stadium) |
| City: | Kalkātā (Kolkata), West Bengal |

| | |
| --- | --- |
| Attendance: | 53286 (44%) |
| Capacity: | 120000 |
| Photo: | Frank Jasperneite |
Frequently asked questions
👉 In which stadium will the India Bangladesh be played?
The India vs Bangladesh on 15 October 2019 will be played at Kalkātā (Kolkata), West Bengal, Yuba Bharati Krirangan (Salt Lake Stadium).
👉 Who is the referee of the India Bangladesh match?
The referee of the India vs Bangladesh match on 15 October 2019 is Masoud Tufaylieh.
👉 Where to watch the match India Bangladesh live?
The India Bangladesh will be broadcasted a free livestream at Bet365, Betfair Live Video. Check the TV programming on Betting Academy UK Zapping, where you can see all available live transmissions of WC Qualification Asia matches and other competitions.
WC Qualification Asia - 2022 Qatar
63%

108 / 172 Games




Home team wins

49.07%

Draws

17.59%

Away team wins

33.33%

Over 1.5

70.37%

Over 2.5

50.93%

Over 3.5

28.7%

Goals

316

Goals /match

2.93

Goals /match home

1.86

Goals /match away

1.06

Both teams score

33.33%

Goals after 80'

16.77%
View all