Oman vs Bangladesh live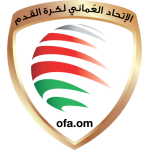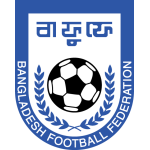 Timeline
Game summary
Second half
4-1
47'
48'
57'
65'
68'
78'
81'
89'
90'
90'+1'
4 - 1
Penaltys
Teams
| | | | |
| --- | --- | --- | --- |
| G | | 1 | |
| D | | 2 | |
| D | | 17 | |
| D | | 21 | |
| M | | 15 | |
| M | | 5 | |
| M | | 10 | |
| M | | 20 | |
| M | | 12 | |
| A | | 16 | |
| A | | 7 | |

| | | | |
| --- | --- | --- | --- |
| | 1 | | G |
| | 19 | | D |
| | 16 | | D |
| | 17 | | D |
| | 3 | | D |
| | 4 | | D |
| | 7 | | M |
| | 12 | | M |
| | 6 | | M |
| | 9 | | A |
| | 22 | | A |
| | | | |
| --- | --- | --- | --- |
| G | | 22 | |
| G | | 18 | |
| D | | 3 | |
| D | | 13 | |
| D | | 6 | |
| D | | 11 | |
| M | | 23 | |
| M | | 14 | |
| M | | 8 | |
| A | | 9 | |
| A | | 4 | |

| | | | |
| --- | --- | --- | --- |
| | 13 | | G |
| | 23 | | G |
| | 18 | | D |
| | 5 | | D |
| | 2 | | D |
| | 10 | | M |
| | 21 | | M |
| | 14 | | M |
| | 15 | | M |
| | 11 | | A |
| | 8 | | A |
| | 20 | | A |













































Referees
Venue
| | |
| --- | --- |
| Name: | Sultan Qaboos Sport Complex |
| City: | Masqaṭ (Muscat) |

| | |
| --- | --- |
| Attendance: | 24000 (62%) |
| Capacity: | 39000 |
| Photo: | Frank Jasperneite |
Frequently asked questions
👉 In which stadium will the Oman Bangladesh be played?
The Oman vs Bangladesh on 14 November 2019 will be played at Masqaṭ (Muscat), Sultan Qaboos Sport Complex.
👉 Who is the referee of the Oman Bangladesh match?
The referee of the Oman vs Bangladesh match on 14 November 2019 is Hanna Hattab.
WC Qualification Asia - 2022 Qatar
63%

108 / 172 Games




Home team wins

49.07%

Draws

17.59%

Away team wins

33.33%

Over 1.5

70.37%

Over 2.5

50.93%

Over 3.5

28.7%

Goals

316

Goals /match

2.93

Goals /match home

1.86

Goals /match away

1.06

Both teams score

33.33%

Goals after 80'

16.77%
View all