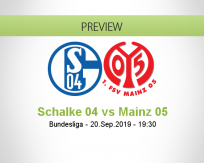 In this match, the possibility of a good result of the home team is great. Schalke 04 holds many technically advanced players and, for this reason, they should master and enjoy the best chances to score. In addition, the home team plays in front of their fans, a condition in which they have made good performances. On the other hand, Mainz 05 comes to this match with a win, but faces a very competent opponent in the different moments of the match. So, and given all the details, risking in favor of Schalke 04's victory seems to have great value.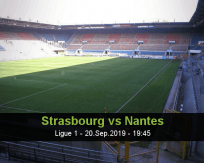 The most likely scenario for this match will be Strasbourg don't win. Admittedly, the home team is supported by their fans, but Nantes have recorded three straight wins in their last matches. It should be noted that Strasbourg hasn't won for four consecutive matches. Thus, it's expectable that Nantes will be able to earn at least one point in this fixture.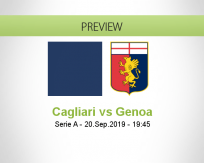 A game with a huge tendency to be balanced.
This match sets out two very similar squad formations at the squad level as well as the game model.
Still, and by playing at home, Cagliari must master possession and attack more slowly, creating many difficulties for their opponent.
On the other hand, Genoa are a team that likes to play on the counterattack, and in this match, they should have many chances to score.
Remember that these clubs have scored and conceded at least one goal in their last two league games.
Therefore, we believe that pro-market investing '' Both teams score - Yes 'is a good option.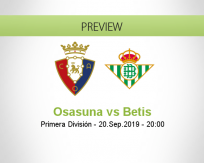 The ODDS show some balance and we agree with that. Real Betis have all the conditions to dominate and have the best chances to score goals, largely due to their strong squad and quality of play. On the other hand, despite the inferior squad, Osasuna is going through a moment of great confidence and for this reason will also have several chances to score. It should be noted that Betis usually scores and concedes some goals during their games. Said that and given all these details, betting for one goal for each team is a good option.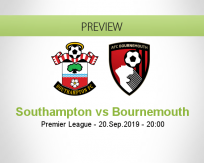 In this elaborate analysis it is possible to conclude that this will be a very open match and with several goals in the final score. Thus, and acting with all the affection of their fans, Southampton should dominate and have the best chances to score, taking advantage of the opponent's defensive weaknesses. On the other hand, Bournemouth comes to this match very motivated by the recent results, and in this match, should try to score at least one goal. Said taht and given all these details, betting in favor of the 'More 2.5 Goals' market is an excellent choice.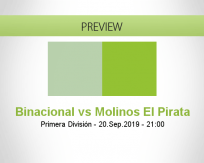 At the moment, the Deportivo Binacional team is in the middle of the table and this is because it is oscillating between good and bad results.
The visiting team is in a similar situation and wants at least a draw in this confrontation, so should take the field with a more defensive posture.
Apparently we will have a game with a lot of study and that can be decided in error.
Our bet will be no more than 2.5 goals until the end of the 90 minutes.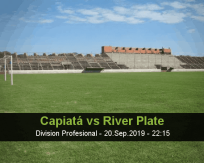 Paraguay - Division Profesional
Deportivo Capiatá's team needs to improve their season within the competition, so in front of their home it's important to change their posture.
River Plate is in the middle part of the competition and will enter this match behind points, so they should not just defend themselves.
The tendency is that we have a busy game with a good chance of goals.
Our bet will be more than 2.5 goals in the match.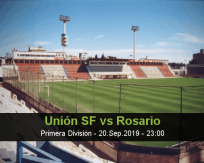 Argentina - Primera División
Because they work at home and need to earn points to improve their placement in the competition, the Union SF team should leave the game.
Rosario Central is fighting within the qualifying zone and sees this round a great chance to score points away from home.
We hope for a game where both teams can create good chances for goals, so we will bet more than 1.5 goals in the match.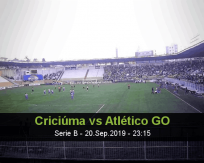 Needing to add points, Criciuma will have to show a different posture on the field, so being more aggressive and looking for attacking moves.
Visitors want to surprise and score points even away from their fans.
The tendency is that we have an electrifying game with two teams creating good chances of goals.
We will bet both teams score goals in the duel.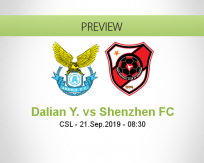 The match places two teams separated by 12 points in the classification, but in different moments of form, which could help make this game a more balanced game than it would be at another time of the season. Dalian Yifang will want to win at home, even to break the losing streak with which they come, but will face a moralized Shenzhen, who, if lose, could fall back to relegation places. A relatively balanced game is expected with several occasions to score goals.