Sports betting analysis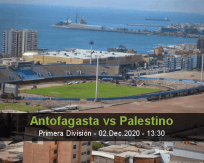 Antofagasta has the desire to score points in this journey, so they will have to go up to the opponent. Visitors try at least one point, but will not have facilities. We see the hosts as favorites, so we will bet on Antofagasta's triumph at the end of the match.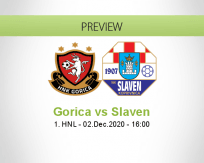 Acting at home, Gorica will have to go strong for the match and thus go after points. Visitors want to create difficulties for the home team, so they can't just defend. This tends to be an agitated match, so a good option and bet will be that both teams score.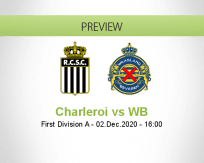 Belgium - First Division A
Playing at home, we expect a Charleroi to go strong from the opening minutes. The visitors need to show more on the pitch in order not to be defeated. We see the hosts as the favorites, so our bet will be on Charleroi's triumph at the end of the first half.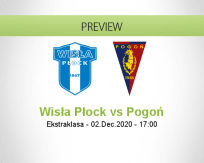 Acting at home, Wisla Plock will try to have control of the game, thus acting intelligently. Visitors must score hard, trying to hold on to the owners of the house. This tends to be a tied game with a lot of markings. We will bet no more than 2.5 goals in the match.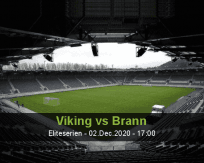 This challenge has a great tendency to be balanced, since it puts on the field two teams that aim to continue to triumph in these conditions. Still, we hope that the Viking will dominate the game and enjoy the best opportunities to score goals, however, in some moments of the game, Brann should have the initiative of the match. That said, we believe in a very disputed game with opportunities on goal, making risking '' Plus 2.5 Goals '' a good option.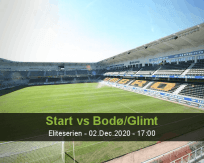 The most likely scenario for this match will be Bodo/Glimt to win. We admit that this game will be very disputed, with some moments of the game open, however, visitors are expected to have more initiative in the game due to its collective quality. In addition, Start is going through a positive phase, however, it has gaps in its style of play. Having said that and taking into account these details, betting in favor of Bodo/Glimt on this journey is of enormous value.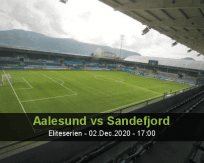 This match places two teams that arrive with defeats, however, the big favorite to win this game is the Sandefjord. In this way, it will be natural for outsiders to be far superior to the locals, during a large part of the encounter, making taking a chance on something for their side is quite interesting. That said, and analyzing the markets, we find great value in betting in favor of the Sandefjord to win.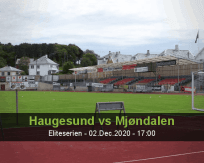 The most likely scenario for this game will be the existence of several goals. We believe that Haugesund will dominate part of the game and enjoy the best goal opportunities as they have a powerful attack at home, however, Mjondalen's quick transitions will create serious difficulties for the home team. In this way and like the last games in this stadium, we believe in an open game that ends with a few goals in the final marker.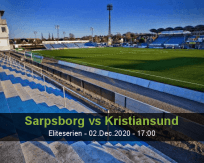 This game has some tendency to be balanced, since Sarpsborg acts inside doors and Kristiansund is going through a positive moment in the season. In this way, we believe that they provide a very open game and with several situations of real danger, making the game very interesting to watch. That said and taking into account also the strong offensive sectors, betting on goals in this match is an excellent option.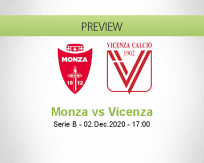 The likely scenario will be the occurrence of few goals. Monza must give the opponent the initiative to explore the spaces between the lines and thus kill the aspirations of the visiting team. On the other hand, Vicenza must take control of the ball possession and favor the positional attack. Having said that and taking into account these factors, we expect a very tactical game with the two teams canceling each other.

Our analysis and betting suggestions are prepared by professional analysts who publish the best betting suggestions available. Which is the best betting suggestion site? Easy, it's Betting Academy UK.

Our experienced sports analyst editors and professional bettors have been exploiting all bets available on the market to find bets of positive expected value for years, combining in-depth statistical analysis with an understanding of football leagues around the world.


Betting predictions for today's games
Our detailed predictions of football matches mean that when it comes to predictions you can have every confidence. We offer daily betting analyses on matches of all major leagues around the world, including predictions for all USA - MLS matches. They are free betting tips for today's games, tomorrow's or any day of the week. We have got all you need.

You won't find a betting community with as broad and insightful an offer as here at Betting Academy UK. }}. Our analysis and community tips sharing proves this. Every day you can find public tips with expert analysis in leagues and sports from the four corners of the world.


Analysis and betting suggestions for the most important football competitions
You can find tips for United States football matches and the major leagues and competitions of world football. Thus, the most important games of each day will always have updated predictions, prepared according to criteria of rigorous analysis of information, which will help you improve. We analyze statistical data, how teams fit together and, above all, we identify excellent opportunities in online bookmakers in United States.

In addition to the predictions for USA - MLS, we have analyses and suggestions to bet on the Spanish, German, Italian, French, and Dutch leagues, as well as other major leagues in Europe. The international competitions, such as UEFA Champions League, Europa League and the Copa Libertadores are not left out, as well as national team competitions like the European and World Cups, the African Cup of Nations and the Copa América.


Analysis and betting suggestions for all lesser-known football competitions
Our analysis, tips and forecasts are the work of experts and dedicated members of our betting community. The members of our community are some of the most committed and experienced you will find in online betting. Our experts post tips on the world's major sports leagues, but we also have experts in lesser known leagues and tournaments.

Explore our analysis, betting suggestions and tips to make a profit and improve your bankroll. We offer daily reviews and tips for league matches from around the world, from the Premier League to the second division of many countries. These competitions are less well known, but they offer good opportunities, notably in Asia and the Americas.


How our analyses and suggestions are prepared
Our experienced sports analyst editors and professional bettors exploit all bets on the market to find bets of positive expected value, combining statistical analysis and an in-depth understanding of football leagues from around the world.

To find the best value bets and offer the best chances of winning money they use techniques based on statistics, odds, history and many other complementary elements around sports news.

We also have a very active community that shares and justifies tips. These are the result of all members of our community participating in monthly tips contests. Try participating in an Betting Academy UK tips contests. They are free and you can win enticing prizes, in addition to gaining betting experience without risking your money.


Learn, evolve and share your own suggestions
To take advantage of the best sports bets there is no secret: follow our news and articles and use the right tools. We have betting courses, complete statistics, odds comparison, analysis of the best websites and bookmakers.

Everything you need to be a successful bettor is here at Betting Academy UK. You have many pillars at your disposal to increase your winnings in sports betting. You can evolve faster and avoid making beginner mistakes. Make the most of it and any questions you may have you can ask the community on our forum.

Help others like you evolve by sharing news, knowledge, experience, and everything that can help the community improve and grow. By doing so, you earn Academy points and have additional advantages and access to exclusive content.