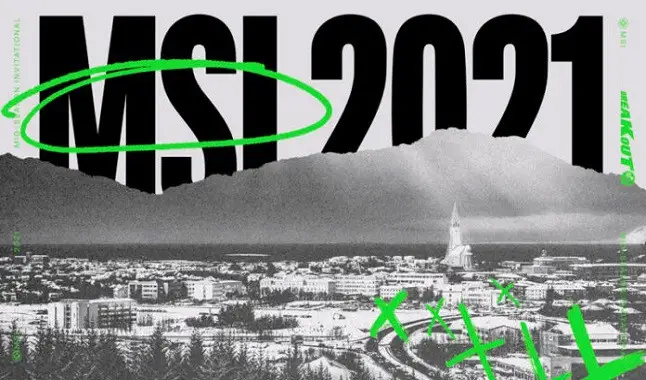 The competitions will be held by Riot Games, in the city of Reykjavík.
Riot Games plans to resume international competitions soon, and has already released the calendar for some attractions. The annual editions of Mid Season Invitational (MSI) - League Of Legends, and the Masters - Valorant, will be held in May, in the city of Reykjavík, Iceland. Both competitions will be played in the same place, in the indoor arena Laugardalshöll.

The first event will be the Mid Season Invitational, which will take place between the 6th and the 22nd of May. The tournament did not have the 2020 edition, due to the coronavirus pandemic, and this year it will have a different format. The LoL competition will feature 12 teams, but without the traditional Entry Stage. However, 3 phases will be inserted, with the following dynamics:
Phase 1
- The teams will be divided into 3 groups with 4 teams, with the teams facing each other in two rounds, with Bo1 matches.
Phase 2
- It will receive the 2 best teams from each group, who will face each other in turn and return, and Bo1 series.
Phase 3
- In this phase the 4 best teams will be present, where semifinals will take place, with the winners facing each other in the big decision, in Bo5 series.
After the completion of the
League Of Legends
event, it will be the turn of the Valorant Masters. The championship will be played between May 24th and 30th, with the 10 best teams in the world, including two Brazilian teams.
This event is part of the
Phase 2
of the
Valorant Champios Tour
, which will begin in April. The 10 teams are not yet defined, as the teams are still competing for the "
Challengers
", a stage that serves to get to know those qualified for the grand tournament.
Both tournaments will be played with strict safety precautions against the coronavirus. Players will go through a quarantine period when they land in the host country, and competitions will be held with closed gates.
Bet wherever you are in eSports through the best online bookmakers!
Everything about the growth of eSports bets.